Tower Bridge Financial believes that if you plan for retirement right, you can be ready for the future. Over the years, we've had the opportunity to help hundreds of people to secure their savings, and have a lifetime income* they can count on. Our method focuses on protecting your assets, while still generating a reasonable rate of return.** In retirement, you shouldn't have regrets about where you've put your money. Instead, you deserve a strategy where you feel confident and secure that your money will last and provide the income you need, for life.*
3 Principals That Guide Our Work:
Retirement money should be kept safe from market loss.
People deserve a way to have reasonable rates of return.**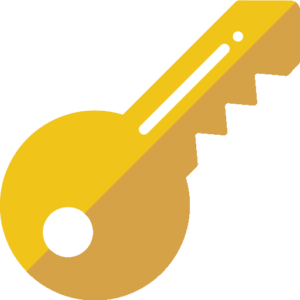 A retirement strategy should be simple and easy to implement.
Often, we hear clients say, "I'm worried that my money won't last." Usually, this is because they see their finances go up and down with the changes in the market. Sometimes, that feeling is jarring. Fortunately, retirees today have many choices when it comes to securing their principal from loss. Our team can help you review all of these considerations when planning for retirement. Also, we can go over issues that affect your retirement income including taxes, estate plans, inflation, and rising living costs. Schedule an appointment with us to learn how these may impact you.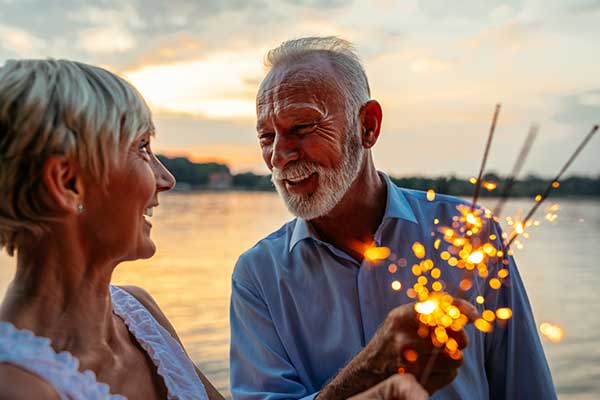 Protection from market loss + reasonable rates of return?** How does that work? Many different options exist for clients to help them achieve this. The first step is to learn which choices are available for you. We offer educational seminars, webinars, as well as one-on-one appointments to help. Just give us a call to reserve a seat at an upcoming event or to schedule your appointment today.
About Tower Bridge Financial
From an early age our founder, Andrew Kagan, was drawn to help people. As a young college student, he watched his Grandpa's savings disappear as he took care of his ill Grandma. The worst part was: his Grandpa thought he had prepared. But, it turned out that the long-term care policy his Grandpa had paid into for years and years would only cover nursing home care. This realization spurred Andrew to help make sure people had the right coverage and had the information they needed to make the right financial decisions for their futures. Since 18, Andrew has been licensed in insurance.
Our approach is about "doing the right thing." We make sure our clients know all the potential risks in their current portfolio. Also, we review ways to mitigate risk, and protect what's most important to you. With so much uncertainty in the world, Tower Bridge Financial seeks to help your strategy when planning for retirement be solid and certain
STRATEGIES for RETIREMENT SUCCESS - Educational Seminar
Tower Bridge Financial wants you to learn all about retirement options out there and which ones may apply to you. Therefore, we put on several live educational events each month to help. At these live events, we offer a complimentary delicious meal, and deliver important information about retirement strategies, how the stock market works, and information about tax-deferred and lifetime income choices. If you choose, you can also attend online, from the comfort of your home. We only have limited available spots at each event, so be sure to call us to secure a seat for yourself.
Our Insurance Company Partners
Protection of assets is key to having security in retirement. So, our firm works with insurance companies that are top-rated with annuity and life insurance products. Depending upon the product and its details, you may be able to protect your savings and also get a reasonable rate of return.** We work with clients to help you decide which options may be right for you. Annuities and life insurance may be an important thing to consider when for many retirees when they plan for retirement. We're here to help you sort through the best strategies for you.
Why Tower Bridge Financial?
We know you have many choices when it comes to your retirement. At Tower Bridge Financial, we think it is important for you to learn as much as you can first. Where is your money now? How is it working for you? Once you understand your current strategies, then, you can move forward with new information. This is where we come in. Our seminars and webinars are designed to help you view alternatives to high-risk investments. At the end of the day, we believe its our job to teach, and your job to decide how to use that information. Together, we can help formulate a strategy that's right for you.
Can My Retirement Actually Be "Safe"?
Most people, when they are still working, have their retirement earnings in the stock market. The risks of the ups and downs are usually not as much of an issue when you're younger because you have time on your side. In other words, your money may recover from a loss because it has years to rebuild. However, when you reach retirement, you may want more safety than the market can provide. This is where fixed index annuities can come into play. Some of these options allow protection of principal as well as a reasonable rate of return** and an income for life.* For some retirees, safety is, indeed, possible.
Reasonable rate of return (RRR)** is another important factor when you plan retirement. We know that earning interest on your money is part of a good long-term strategy. However, we also want the principal protection from the stock market. Certain options, such as fixed index annuities, and some indexed universal life insurance plans could be the solution. When you meet with us, we'll take a look at your portfolio and assess your tolerance for risk. Then, we can look at options for a reasonable rate of return.**
Unlike some agents we don't over-complicate retirement. Certainly, there are may options available. However, we believe that keeping a focus of protection first helps lay a foundation in planning for retirement. Earnings should be reasonable, of course. But, protection remains the top priority for our clients. With this in mind, your retirement strategy can be straight-forward and easy to understand. Each year, we conduct reviews with clients to go over their strategies and any changes they may have had in their lives. Strategy and follow up meetings – it's that simple.
You've built up a lifetime of savings. Now, it's time to protect it and plan for the future. For decades, we've helped hundreds of people to do just that. We'd love the opportunity to work with you, too. Reach out today.